Flightdeck inspired by Garmin G1000, to connect to Microsoft Flight Simulator 2020, Prepar3D, FSX and X-Plane (with some limitations).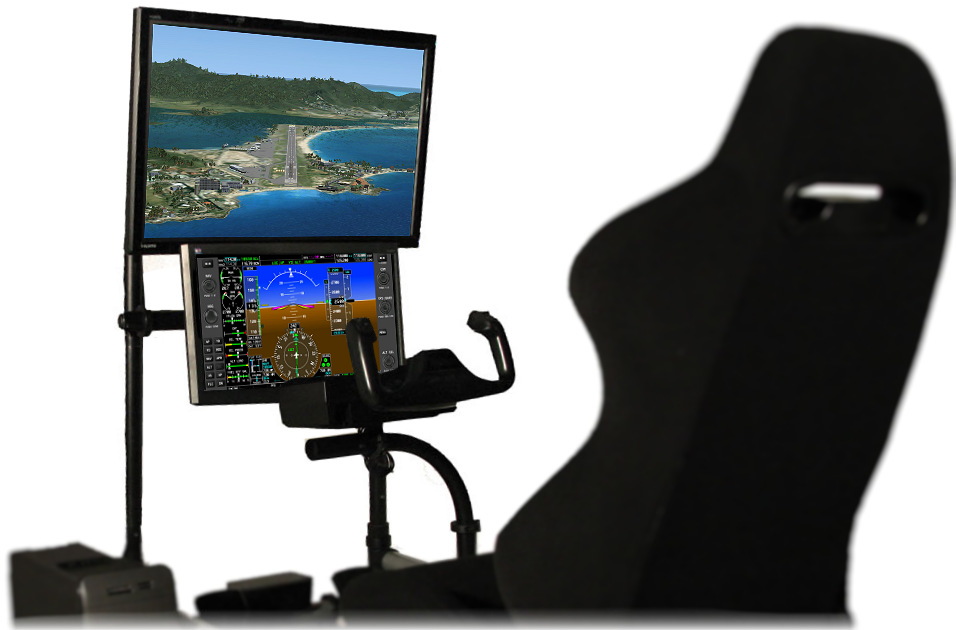 The instruments are adjusted with a single finger and all movements are softened. It allows you to remove the simulator instrument panel so that the whole screen is used for the scenery.
Supported models
The application includes several predefined airplane models, with the values established by the manufacturer on reference speeds and engine parameters.
Beech King Air 350
Beech King Air C90
Beechcraft Baron 58
Beechcraft Bonanza 36
Bombardier Learjet 45
Cessna C172R
Cessna C182T
Cessna C208B Grand Caravan
Cirrus SR22
CubCrafters XCub
Diamond DA40
Diamond DA62
JMB VL-3
Mooney Acclaim
Mooney Bravo
Socata TBM 850
Socata TBM 930
Screenshots
Extra applications required
The application does nothing by itself, it must be connected by Wi-Fi to the flight simulator. Part of its behavior can be tested with the generation of random data that the application incorporates, by clicking on the icon that appears while waiting for the data.
FSUIPC and PeixConnect (free applications) must be installed on the simulator computer for use with FSX/P3D, which they make interface between computer and Android devices.
Click next links for detailed steps and required downloads:
– Use with Flight Simulator / Prepar3D
– Use with X-Plane 10
– Use with X-Plane 11
Free trial mode:
The application works fully for 10 minutes so it can be tested before buying. After the trial period, a suggestion screen appears with the button so you can purchase the license without a time limit.
Disclaimer:
Note that:
– Although the flightdeck is INSPIRED in Garmin G1000, it is NOT a copy of this, but a similarity, which means that it contains the basic functionalities and some extra to increase the information shown, but not all of the existing ones in an original G1000, there are also functions that can behave differently, have different menus, or not be implemented.
– Peixsoft is not affiliated or has any business relationship with Garmin.
– Garmin does not provide, approve, endorse or support this application.
Permissions
The application requires several permissions to operate and because of its name can create distrust. Below I detail the reason why they are needed:
It allows the application to open network sockets, necessary for intercommunication between two networked devices via WiFi. The fact of using WiFi necessarily imply this permission, although no Internet access is needed at all.
It allows applications to access information about Wi-Fi networks. I use it to know if WiFi is connected or not.
It allows purchase the app and check the license.